June update / Juni Aktualisierung / Haziran güncelleme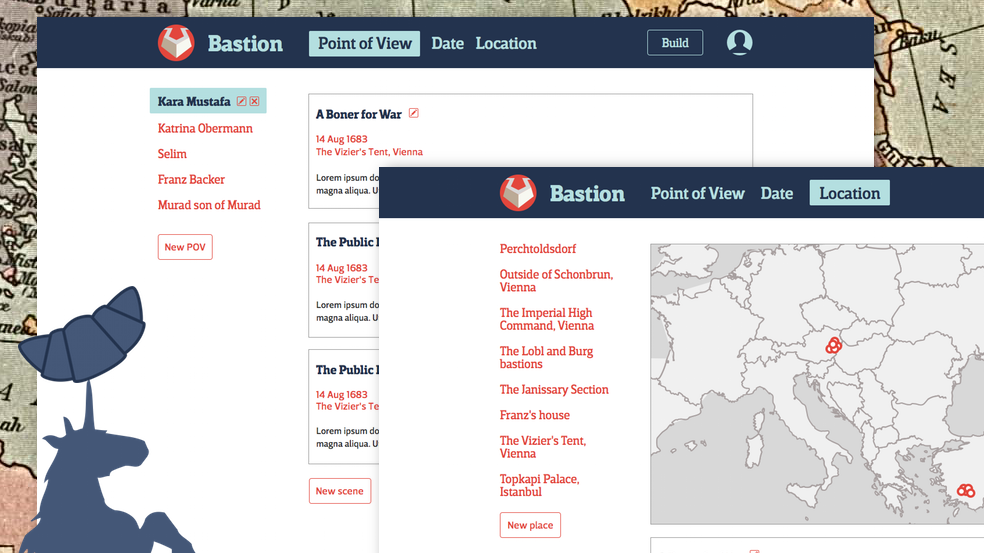 I never meant to build a publishing system. I really didn't. I knew this was going a tad beyond feature creep, but application and solution creep. But it just sort of happened.
When I first started making The Gates of Vienna in earnest, that is making it into a thing, and making a go of it, meaning a financial throwing it all to the wind or at the wall sort of go, I started thinking a lot about the whole package that you, the reader, have got in their pocket.
So I did what you're supposed to, and the thing that I can't really seem to function without as a designer, which is a working thing to react against. You know, the whole MVP thing. Originally it was supposed to be a simple mobile website that I could test reading my story on the phone. Well if you have a website with a bunch of content, you might as well have a thing to manage all that content right?
Its always been about two things though, the reading, but also about writing. The reason I started all of this was because as a writer, who is also a designer, I had to design a thing to hold this story, so then you have to work on the writing or the managing of the writing.
Its all been a hell of a lot of work. But work that I think, feel and breathe that needs to be done. Somebody's got to get these characters out there into the world and into the pockets of everyone on the number 38 or waiting for their kid to get out of school.